Special thanks to the following individuals who have joined us on the show. We value their contributions and want to introduce you to them! Interested in being a guest on our show? Let us know here!
November 13, 2020: Mel Huffman
Listen in as Mel from Indianapolis shares her recovery story. One day at a time, Mel is boldly breaking the cycles of abuse, drug addiction, and toxic family relationships. As she gets her life back on course, Mel regularly goes back to the streets that once held her captive and spends time meeting the needs of those who live as homeless.
You can learn more about Mel, her sister CJ, and their work by visiting The Sister Sister Live Show and following them on Facebook.
November 6, 2020: Mike VanDrie
Once upon a time, Ben & Threads Podcast: Life Unfiltered listener Mike Van Drie went to Cornerstone University together. During the same timespan. They had many classes together. Yet, it wasn't until many years later that the two of them connected in a meaningful way.
Mike at first thought a message from Ben about Threads was spam, so he ignored it for a couple weeks. Then he saw something on Facebook about Threads and decided to give it a listen, and he has been hooked since!
In addition to being a Cornerstone University alumni, Mike is a youth pastor, husband, and adoptive dad. But more than anything else, Mike is transparent and vulnerable. Pastors are not always known for being comfortable discussing their doubts and big questions of the faith… but Mike had no problem going there.
There can be triumph over struggle. After a stroke and three brain surgeries, Kawan Glover now spends his days with individuals struggling with adversity in their personal and professional lives.
Kawan has a bright and sunny disposition and a never-quit attitude… despite all his health challenges and resulting battle with opioid addiction! You don't want to miss this episode.
We felt encouraged and built up after talking with Kawan, and we know you'll feel similarly.
Check out Kawan on Instagram, Twitter, and Facebook. Check out his podcast Favor here.
September 25, 2020: John Verner
John Verner is the author of The Cult of Christianity: How Churches Control, Contain, and Convert. This book is about John's experience in the evangelical church and dives into the reasons why he left.
John was kind enough to join us on this episode to dive deeper into why he chose to leave the faith. There were a few moments where we didn't know quite where to go next in this interview, and John certainly gave us a lot to think about.
Check out John's work by visiting his website, Verner Books. Connect with John on Facebook.
September 11, 2020: Natalie Wanner
We are joined by Natalie Wanner, author of Crazy on the Inside: A Memoir of Nobody Special. After the typical suburban lifestyle sucked the joy and fulfillment out of her life, Natalie and her husband decided to take an unorthodox approach to helping Natalie find relief. They opened their marriage, allowing Natalie room to go to New York City once a month to live out her dream of being a writer in The Big Apple. Natalie was also free to form new relationships and seek out the fulfillment and joy that had gone missing.
September 4, 2020: Eric Jackson
Author, podcaster, and Pastor Eric Jackson joins us to talk about how so many Christians have become domesticated and dumbed down by their churches and the cheap "Christianese" culture. Eric invites our listeners to live the opposite of domesticated and be feral in their faith – no matter how messy that pursuit might be.
Though we admittedly got a bit into the weeds of Christianity, there should definitely be something in this episode that all listeners will find intriguing.
Check out Eric's book here
Listen to the Feral Christians podcast here
August 21, 2020: Boyce Littlefield
We are joined by Boyce Littlefield from the Mindful Skeptics Podcast and talk atheism and politics.
August 14, 2020: Jalicia Maeweather
Jalicia Maeweather joins us tonight for uncomfortable conversations about sexuality, church, and how hard it still is to be a black woman in America.
You can connect with Jalicia at Positive Ambitions
August 7, 2020: Angela Marshal
Angela Marshall is a motivational speaker, professional writer, creative consultant, ex-NFL wife and business owner of "In Other Words, By Stone." Angela is an Augusta, Georgia based entrepreneur and positive words powerhouse. She utilizes her personal life experiences of struggle, strength, and success to captivate audiences. She speaks with positive purpose and passion to motivate others while encouraging them to endure through challenges. She is also a community advocate and youth mentor.
You can learn more about Angela at her website, Facebook page, and Twitter.
Amanda Waldron and Ben went to college together and were on a traveling improv drama team. Fast forward many years later and Amanda finds herself working as a therapist in Grand Rapids. Listen in as Ben and Amanda catch up and share authentically about topics ranging from racial reconciliation, mental health, faith, and more.
Julian Newman, founder, and CEO of Culture Creative, is a nationally recognized certified diversity and inclusion thought leader. Culture Creative is a leading national consulting firm specializing in diversity, equity, inclusion, and belonging (DEIB). Culture Creative clients include advertising agency Leo Burnett, InnerWorkings, Holland, Gordon Foods, Michigan State, along with other universities, school districts, and philanthropic organizations nationally.
As a cultural intelligence strategist, author, and motivational speaker, Julian has spoken to more than 100,000 people and groups nationally and internationally during the past 20 years. Since the launch of Culture Creative in 2014, Julian and his team have worked with more than 100 companies and nonprofit organizations to develop culturally aware leaders, employees, and more empowered communities. Julian inspires people to believe in their inner-hero and be world changers. Julian shares his leadership development expertise with corporate, non-profit, creative, and faith-based clients virtually. Julian has a unique gift of bringing people of diverse backgrounds together to find common ground and become more beautiful together. He empowers them with curated seminars, training materials, and lectures that are specific to a client's needs.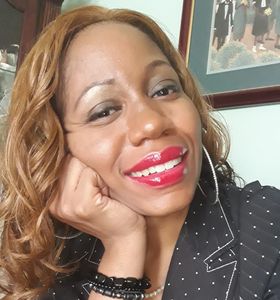 We are joined by Artisha Bolding! She talks about going from working in a nuclear power plant to being an author and podcaster, and the health scare in between.
You can find her here:
or her website
Charlotte, NC area therapist Chris Gazdik shares about his many years as a mental health therapist. It was great to get the perspective of a practitioner like Chris, and we appreciated the authenticity that he brought to our conversation. Check out Chris' Podcast "Through a Therapist's Eyes."
Jim Goetz from the Functionised Podcast joined us to give us his insight and perspective regarding the connection of mental health, physical health, and chiropractic care.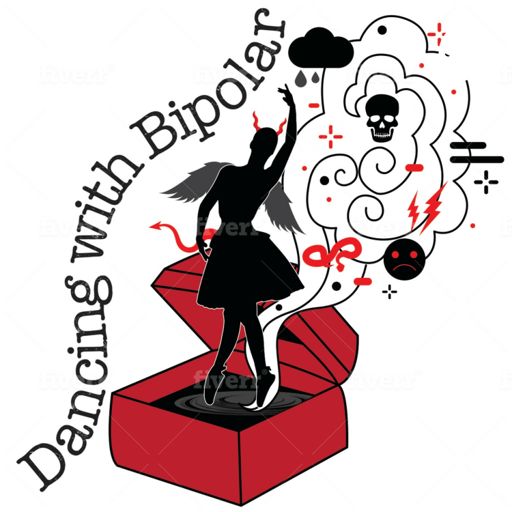 Dawn Sherine of the Dancing with Bipolar Podcast joins us for a frank conversation about mental health. Listen in as she describes life with bipolar, including the crazy psychotic episodes she has experienced. Through it all, Dawn has maintained an incredibly strong personality and serves as inspiration to many who also are living life with a mental health condition.
Chris Misterek is a self-made web designer, active in ministry, and a super-dad. Chris also happens to struggle with Obsessive Compulsive Disorder and comes from a family where mental illness is prevalent on both sides.
Chris shares openly on Threads about his journey that led him from full-time ministry into being a single dad needing a side hustle to make ends meet. After putting his kids to bed, Chris started doing freelance web design. This pursuit eventually bloomed into a full blown business, and now Chris is passionate about helping others on the same journey.
To learn more about Chris' work, check out The Self Made Web Designer.
Babita Spinelli is a licensed therapist who practices in the greater NYC area. She takes a psychodynamic approach to therapy and focuses on attachment issues. Her key area of expertise is narcissism, and on this episode Babita fills Ben & Jason in on what narcissism looks like and how to engage with those who are narcissists.
Check out a couple of articles Babita recently authored, in light of the covid-19 pandemic:
You can learn more about Babita at her website and follow her on Instagram.
Have you ever met a person whose presence just warms up the room? Anne Lafleur is one of those people. Anne has dedicated her life to spreading what she calls The Gift of Happiness and one of the ways she does this is through her project Signs of Kindness. This project puts signs displaying encouraging messages on the front lawns throughout neighborhoods in America.
Want to learn more about Anne's mission, or inquire about putting a sign on display? Check out The Gift of Happiness website and Facebook Page.
April 17, 2020: Roni Lambrecht
Roni Lambrecht was just a typical wife and mom working long hours to make ends meet, when her entire world changed in a split second. Her beautiful son, Dalton, left for Heaven just after Christmas in 2013 due to injuries from an ATV vs Sandrail accident. Her son, Dalton, lived his short life creating smiles, laughter, and happiness by sharing his kind spirit and helping others through tough times. Roni and her husband, John, now continue his legacy by practicing random acts of kindness in Dalton's memory each day. They also help other parents live in-the-moment with their own children by sharing their truths about regret and finding beauty in the everyday chaos of family life.
Roni's Links
In Memory Of Our Angel: www.DoItForDalton.com
Roni's Book: www.ParentingAtYourBestWithoutRegrets.com
Khara is a therapist who practices in Denver, Colorado. In addition to seeing clients, she also provides ongoing supervision to new therapists entering the field. She and some cohorts teamed up to write a book about their process, and formed a business around this idea of preparing therapists for the reality of seeing clients in the mental health space.
As if that isn't enough to keep Khara busy, she also is the founder and executive director of Catalively. This non-profit was formed to engage people experiencing suicidal thoughts and behaviors through proper assessment to connect them with valuable resources to reduce risk.
While her experience is incredible, Jason and I both wanted to know how Khara manages to do all these things and still sleep at night. She candidly shares her encounters with burnout and tells of the lessons she learned through those valleys.
Jason and I were inspired by all the work Khara is doing, and especially by her care and concern for those struggling with suicidal thoughts.
FIND KHARA ON SOCIAL MEDIA, ETC.:
Private Practice Website – Denver Child Therapy
Catalively Suicide Prevention Non-Profit
Book – The Empowerment Model of Clinical Supervision
Penguin Books author John Soforic joins us to discuss his new book entitled "The Wealthy Gardner." His book is a collection of wisdom shared between John and his son. Fans of Napoleon Hill's "Think and Grow Rich" will love "The Wealthy Gardner," as will anyone else who is passionate about earning an honest income and imparting wisdom to future generations. Learn more about John and his book by checking out his website. Check out his book on GoodReads and Amazon.
Erik Allen of Top Rated MMA & Bearded Biz joins Ben & Jason for an honest, transparent, and refreshing conversation about Erik's life so far. We thoroughly enjoyed getting to know Erik and we know that you will, too!
Top Rated MMA
– Facebook
– Twitter (@TopRatedMMA)
– Instagram (@TopRatedMMA)
– YouTube
– Website
Bearded Biz
– Facebook
– Instagram (@Bearded.Biz)
Personal
– Twitter (@ErikGAllen)
– Instagram (@ErikGAllen)